We keep our eye on the market for you!
Here's a look at how the market has moved over the last SEVEN days.
Within the last seven days we've seen…
27 homes hit the market as "coming soon"
103 NEW listings hit the market
9 recently came back to the market after going off-market or expiring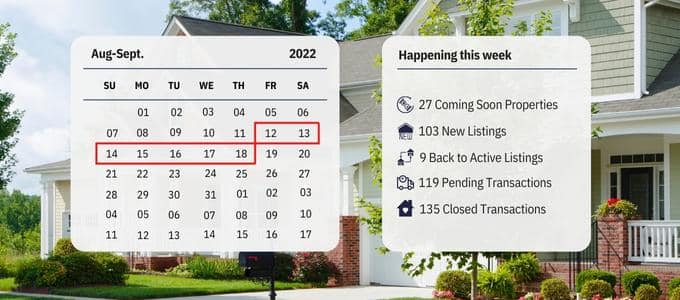 What does all of this mean for you?
Simply stated, there are more homes closing week-to-week than there are new homes arriving on market. As a buyer, this means that inventory is still considerably low. As a seller, this means that the market is still, despite what the media tells you, in your favor.
It's important, now more than ever, to make sure you are working with a licensed professional who you can trust! Reach out to Furner Realty Group to discuss how we can help you navigate today's moving market.