It has been one of many #1 trending topics for the last 3+ years in real estate and, by this point, it's no secret that the biggest challenge we see in today's housing market is that there are not enough homes for sale compared to the number of people looking to buy. This is why we continue to tell our clients that, if you are thinking about selling, it is still a great time to do so.
Take a look at the below graphic, courtesy of Keeping Current Matters, for a look at why Spring could be the time for you to sell your home.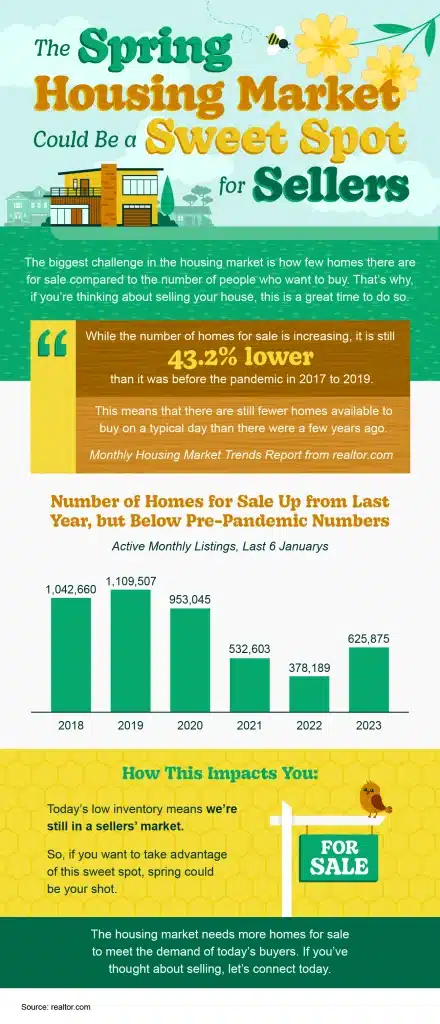 At the end of the day, we get it, sometimes it's not just about how much money you could earn, or how quickly you could sell your home. Where you live matters. We are always open to the discussion of whether or not now makes sense for you. If you've been thinking about selling now is a better time than ever to reach out to a local Realtor who you can trust and ask them questions about your local market.
Consider choosing Furner Realty Group to help represent you and your next move.