As a homeowner you always want your home to look its best, especially when it comes to selling your home. You want prospective buyers to feel welcomed, be impressed, and be able to imagine themselves living there. Here's a checklist that you can use to make sure your home is in its best, show-ready, state!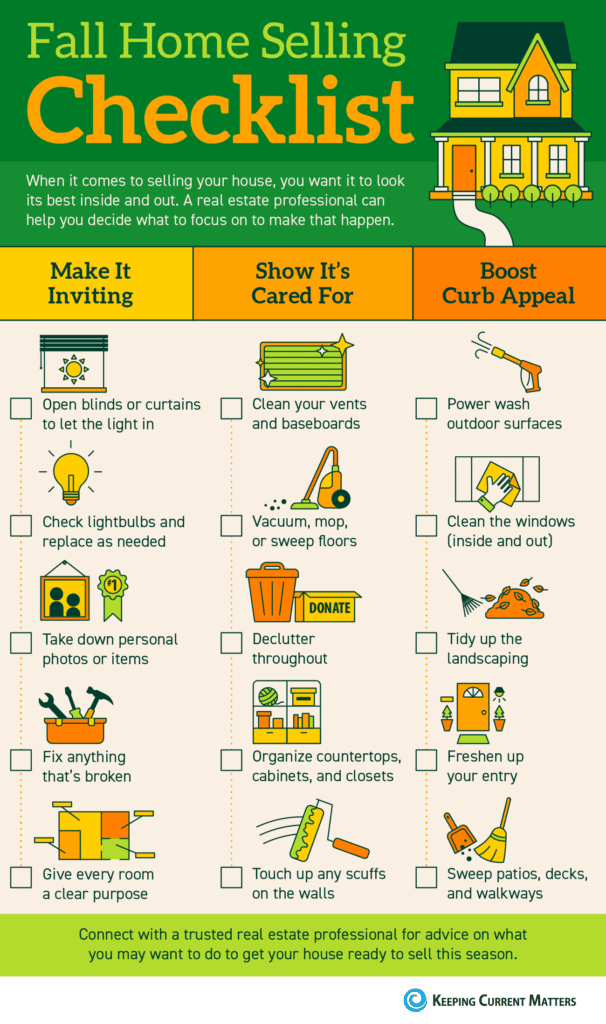 If you're not sure where to begin or need a little help getting ready, a licensed real estate professional can help! Furner Realty Group has the know-how and resources to help you with all of your needs. Reach out to a member of our team today to get started.
For more home staging help…
Use our Pinterest Board "Stage Your Home Like a Pro"!
Read More from Keeping Current Matters: https://www.keepingcurrentmatters.com/2022/09/23/fall-home-selling-checklist-infographic/