Recent news headlines about the real estate market suggest cooling, along with a moderation in buyer demand. Both of these attributes might have you worried and wondering whether or not you've missed your opportunity to sell. If you are someone who the above resonates with, then this article is for you!
While cooling and moderation in buyer demand are both true, context is key. During the Pandemic, lending rates hit an all-time low, which sparked buyer interest and flooded the market with buyer demand. However, this year as rates began rising and costs went up, buyers began pulling back on the market as a result. Below you'll find data from ShowingTime, which supports these trends.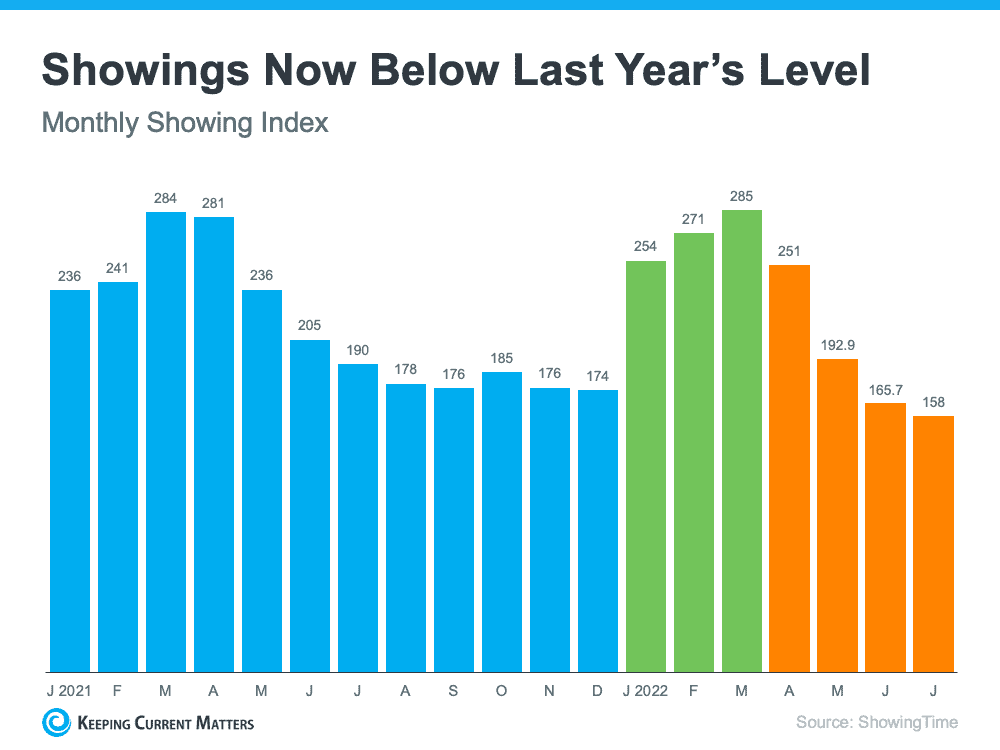 In the above graph, the orange bars represent data from April through July of 2022, clearly showing a cooldown in the number of home showings the market has seen. If you'll keep reading, however, you'll see that if we pull data from PRE-Pandemic times, the market is still very active and hot.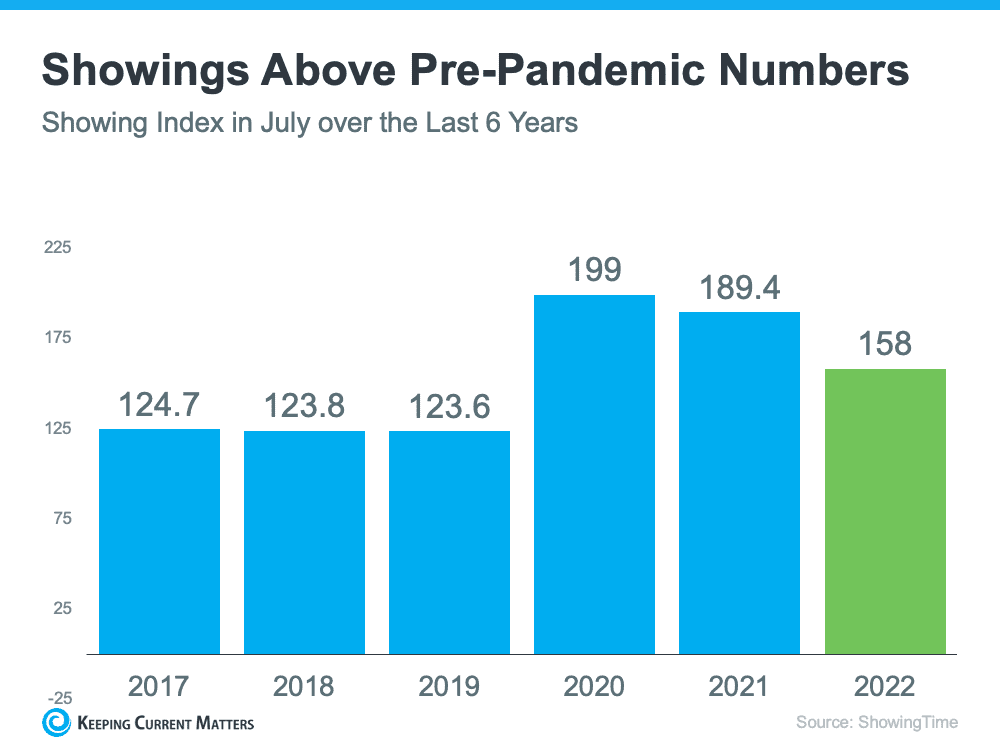 The above graph will show you that, while moderating, showing activity has still been above the average before the Pandemic, which supports the idea that today's market is still a really great time to list and sell your home.
What Does That Mean For You?
As the market shifts, the key is to understand where the housing market is and the direction it is going. Today's market is not the same as last year's market, but this does not mean that the opportunity to sell your home has passed. Although the market has cooled off, it is still a demanding sellers' market and a phenomenal time to list and sell your home.
The bottom line is, that demand for your home has not disappeared, it has just cooled off compared to last year. So, if you've thought about selling your home this year, now is the right time for you to get connected with a licensed professional who you trust. Contact a member of Furner Realty Group today to get started!
Full Keeping Current Matters article available here: https://www.keepingcurrentmatters.com/2022/09/19/will-my-house-still-sell-in-todays-market/